Thomas Amorin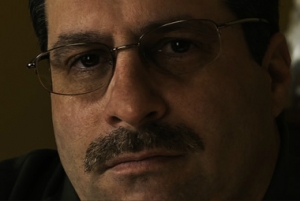 I have been designing custom homes and unique projects for more than 30 years and have had the privilege of working on the most interesting projects ranging from a simple 2 bedroom rancher design to a single residence that exceeded 21,000 square feet. More interesting are the clients I have met and served.
My experience, enthusiasm and creativity are evident in each custom home design. I have the ability to solve aesthetic and structural design challenges presented by today's difficult open floor plan designs. Now, more than ever, it is imperative to have a good set of building plans that comply to the Client's objectives and current building codes and requirements.
My Background
I am an AIBD Professional Designer and an active member in the International Code Council (ICC) and the National Fire Protection Agency (NFPA). Before establishing Amorin Ink, Incorporated in 1997, I previously worked for a large, reputable lumber company located in the state of Pennsylvania for 13 years. Through this term, I obtained experience in the area of building code (the most stringent), building materials, construction practices, commercial design and structural design of custom homes. I would oversee the design in custom homes, additions, renovations, agricultural, timber framing, engineered joists layouts and commercial projects with state commercial building approvals (Labor and Industry).
I obtained my AutoCAD and Architectural CAD training in Blue Bell and Quakertown, Pennsylvania. I joined the AIBD in 2000 and have kept my professional designer status with the group. I keep current with building practices and Building Code requirements by attending educational seminars, online seminars and regional building shows.
Why Hire an AIBD Design Professional?
An AIBD Professional Building Designer is a member of the American Institute of Building Design who has fulfilled the education and experience requirements of that level of membership and has pledged to abide by all AIDB requirements, By-Laws and Code of Ethics. Only an AIBD member that has proven competency in design and construction methods has earned the right to use the title of AIBD Professional Building Designer. Building a home or an addition represents the greatest financial investment most people will make in a lifetime and few envision how complex the process is until they are entangled in a jungle of restrictive covenants, building codes, zoning ordinances, design options, vendor and contractor choices and so on. When a new home or an addition is in our future, a specialist in the discipline of residential design is your best choice to guide you through the design and building process. Accordingly, it makes sense to secure design services from a qualified, reputable and experienced source.
A Professional Member of the American Institute of Building Design (AIBD)
Since 1950, the AIBD has provided building designers with educational resources, and has developed nationwide design standards and a code of ethics for the building design profession. Today, AIBD is a nationally recognized association with professional and associate members in 48 states, throughout Canada and in Europe, Asia, Australia and the Bahamas. Its chartered state societies are active in their respective legislative arenas and work to promote public awareness of the building design profession.
AIBD is also meeting the challenge of the future by educating members about new and improved building materials and innovative technologies that will impact how we live in the future.
The AIBD Mission
Dedicated to the enhancement, development and recognition of the residential and building design professions.
AIBD's Purpose
The American Institute of Building Design (AIBD), a nonprofit professional organization established in 1950, strives to protect and enhance our member's ability to practice their profession. AIBD is committed to providing quality continuing education to ensure that our members remain current with technology, materials and building codes. AIBD is also committed to establishing and maintaining professional relationships with other trade, business, and professional organizations within the design and construction industry.
At all times AIBD will hold itself to the highest standards of ethics and professionalism as specified by our institute's by-laws and code of ethics and will uphold the protection of the health, welfare, and safety of the general public. This commitment is to the public and industry we serve and the profession we represent.